Specialists in historical building service installation
Our historical and heritage work covers gate houses to castles. We have experience and expertise in working with listed properties.
At Grange Heating we frequently work with difficult installations in period properties which have never had any central heating in before. Pipework and equipment is installed with minimal disruption to the fabric of the property.
This remains a challenging prospect as much of the fabric of the property can not be altered, whilst the clients would not want any visible pipework.
Our expertise lies in not only caring for the structure, but in creating a visibly pleasing finished product i.e. pipework discreetly hidden/underfloor heating.
We are proud to have received a Heritage Award for our work in this field.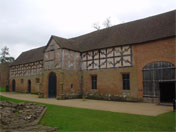 At the Leicester Stables in Kenilworth Castle the building dates back to 1300 and is Grade 1 listed.
Grange Heating had the privilege of installing central heating to the property for the first time in over seven hundred years. It was completed in September 2007 on budget (£28k) for English Heritage. The heating specified was underfloor heating to minimise the visual impact on the internal areas. The building has now opened to the public as a restaurant and museum to the castle.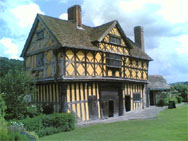 The gatehouse at Stokesay Castle was another English Heritage project involving the concealment of pipework and installation of pressurised hot water system – upgrading the 40 year old water storage facilities.