Renewable solar energy that works even in the UK
Solar based systems in conjunction with hot water storage cylinders
If your central heating system provides a store of hot water in a cylinder, – this could be good news – because it means you now have the opportuntiy to make significant savings on your water heating bills. Our solar water heating can supply 50-70% of the hot water you use every year. The remaining portion of your hot water demand will be provided by your central heating boiler in the normal way. Installing solar panels provides immediate savings on your fuel bills and major benefits to the environment. There are also special financial incentives available to you.
The myth about solar energy
Many people are under the common misconception that solar energy can only work in conditions of bright sunshine and high temperatures and is therefore unsuited to the British climate.
Our solar panels operate on the principle of light absoprtion and are not dependent on high temperature or long spells of unbroken sunshine. A special coating on the absorber ensures that the system is effective even on cloudy days.
The benefits of installing our solar water heating:
Sustainable energy
Unlike energy produced by consuming and depleting the earth's deposits of fossil fuels (gas, oil and coal), solar energy works on the principle of harnessing freelay-available radiation from the sun (which is only half way through its expected 10-billion-year life cycle).
Environmentally friendly
Unlike fossil fuels, solar energy produces none of the effects of carbon dioxide emissions or other kinds of environmental damage. Furthermore, all materials used in the making of the solar panels can be fully recycled.
Simple, clean, effective technology
Our solar panels absorb sunlight and convert it into heat, pumped directly into your hot water cylinder. The small amount electricity used by the pump is your only running cost!
Proven technology
Our solar systems are based on technology that has been working successfully in Europe for more than 20 years.
Very efficient
Our solar glass has exceptional light-transmission values.
Suitable for any home
We can install on sloping and flat roofs.
You're in control
Our system includes a control, which enables you to set the hot water temperature you require with ease.
Easy to look after
The system requires minimal maintenance, simply check the controls and fluid during your annual boiler service.
Guarantee
The solar panels come with a 5-year warranty and a 2-year warranty on other components when installed by an accredited installer.
Cash in on these special incentives The Department of Trade and Industry fund initiatives for Low Carbon Programmes which entitles home owners and not-for-profit organisations to apply for financial help with a solar system when installed by an approved installer.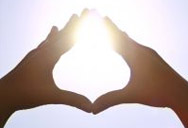 A big reduction in VAT: As your installation is carried out by a qualified heating installer, you pay only 5% VAT instead of the full rate.
To find out more about the incentives and the systems available – please call us today on 01568 613060.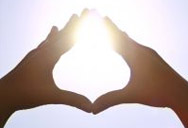 Project: Humber Court, Leominster, Herefordshire Client: Mr & Mrs Knight Brief: Aid hot water generation by free solar energy and reduce running costs Completion March…